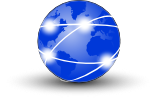 MVTL Data Services
World Class Approach for Growing Value
At MVTL, our top priority is to make doing business with us as easy as possible. That can range from getting information on sample kits to logging and submitting samples online or reviewing and downloading your reports. Whatever your needs are, our job is to make your job easier and grow value for your business.
Please check out the following list of Data Services we can provide for you.
Data reports in PDF format available online for download.
Electronic Data Deliverables (EDD) such as csv, xml, txt and other files available online for download.
Online review of sample status and results.
Web services to receive from or upload data to your data management services.
Email reports and EDDs.
Provide email or text notifications of sample status at various stages from arrival to disposal.
Online sample submittal (currently soil fertility only).
Hard copy reports via US mail.
If interested in accessing your data online, please contact your salesperson or your MVTL customer service representative to get an account set up.
Thank you for making MVTL your laboratory!